With over 6 months in the making, we are pleased to announce our latest release: the Solitaire Rubber for Rolex 40MM Models. The first of its kind to be produced locally in Singapore, while possessing a feature that is the pioneer of its kind in the world!
Sweatproof, lightweight, and simply classy in each aspect of its visuals. Our latest launch of product comes in the form of vulcanised Fluoroelastomer (FKM) rubber, made with our very own hands: The Solitaire Rubber Straps.
An interesting twist, an innovative idea, and one that has been highly requested by our past customers. We decided to venture outside of our comfort zone of leather products, releasing a product that is not only readily available, but also highly resistant to the sweltering weather of Singapore.
A product that will revolutionize how people wear watches. This is our first step out towards the unknown.
Prototyping something new

Creating a new line of rubber straps comes with its own challenges. There had already been major players in the market for rubber straps, some notable brands having been established for more than 10 years, were already well-known house brands for watch collectors and users alike.

On the other hand, we needed to start completely from scratch. This meant identifying the models that held enough demand for us to soak our feet into first. Once that was done, we would need to prototype the design of the product.

The product needed to be classy, distinct, and different. With these criteria in mind, the design phase focused on delivering functionality that matched our branding, all while needing to be sleek and comfortable.

A signature product in our catalogue has always been our fully flushed leather straps, especially for the Rolex Sports Models. With that, we found the perfect starting ground, creating a line of rubber straps that could fit not just 1, but 4 different Rolex Models. These models being the Rolex GMT Master II, Submariner 40MM, Daytona and YachtMaster 40MM.



Our early prototypes had originally featured straight linings on each side of the strap, intended to be of different colours such that it visually highlighted the center of the strap. The back would then feature its manufacturing origin, alongside our branding.
However, this proved to be challenging in its own aspect. The twin lining design required a completely separate mold, meaning each iteration of our designs needed 2 separate molds to be made each time. Making a fresh design would not come cheap, hence each iteration had to be well thought and planned. In spite of that, the first iteration was clearly not to our satisfaction. the design came out a tad awkward. The idea of molding the origin on a side that would not be visible most of the time was also not ideal, we needed to make some changes.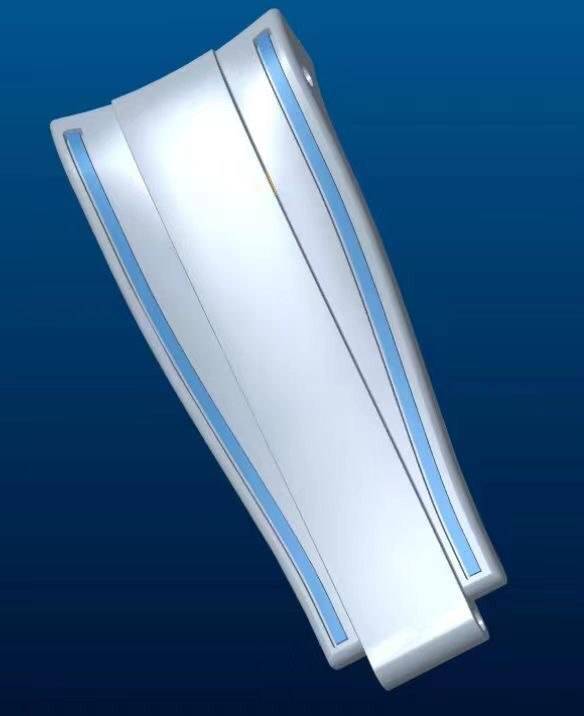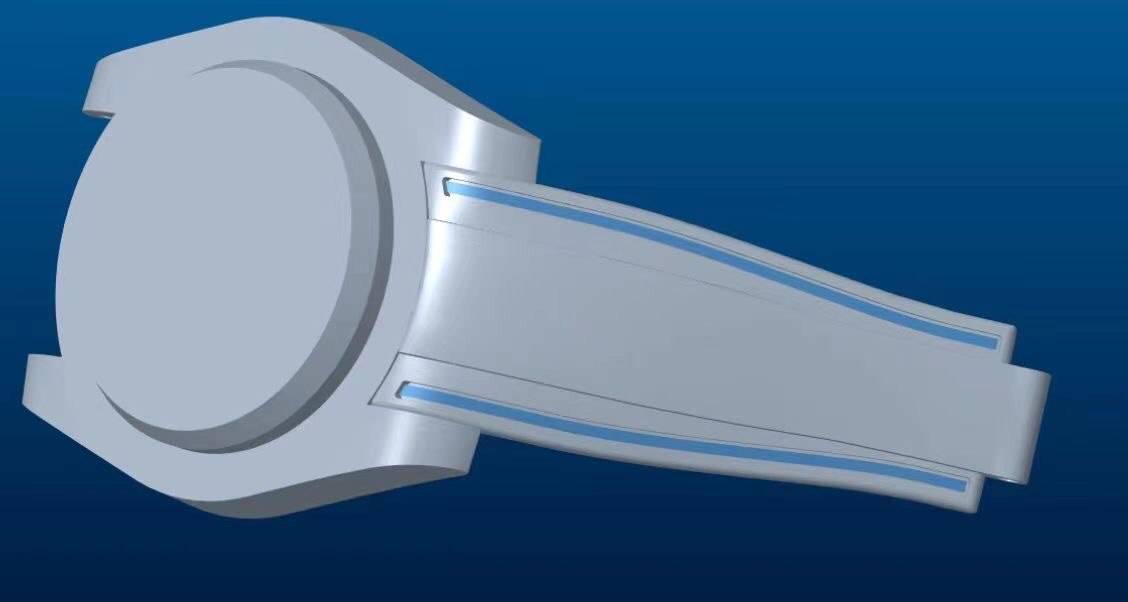 Our newer design featured the linings placed much closer by the sides, providing more space in the centre for a much cleaner look. However, design wise, simply having a fully flushed look is not enough, it needed something more. What if, we made it such that people could switch between straps at ease? Quick release straps were something we had in our leather straps, so what if we just, added that feature in?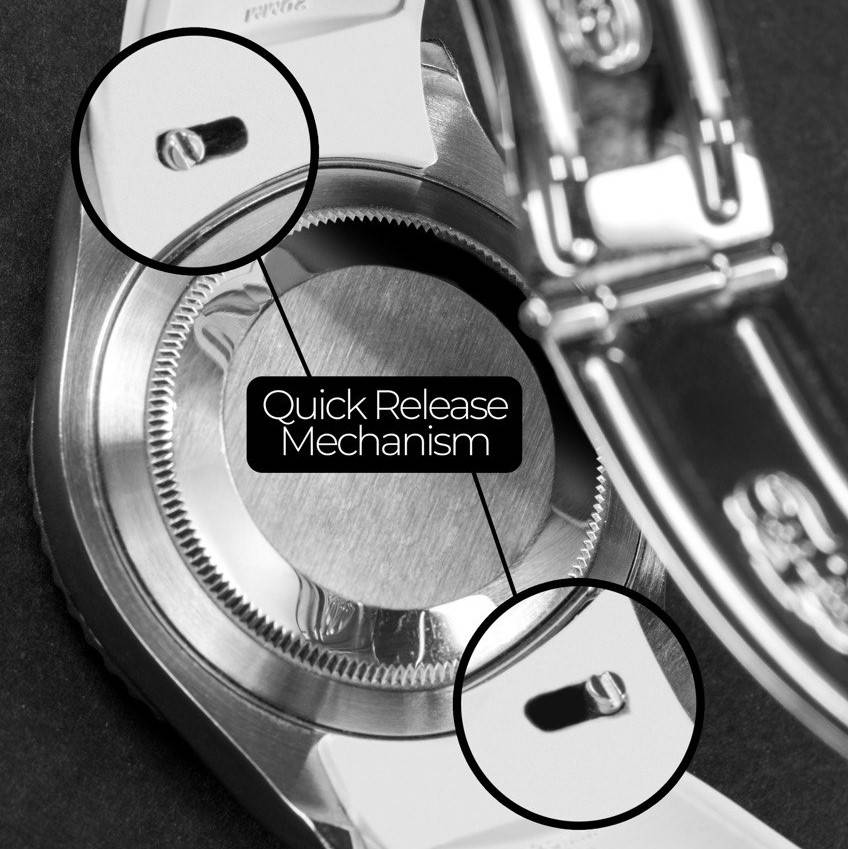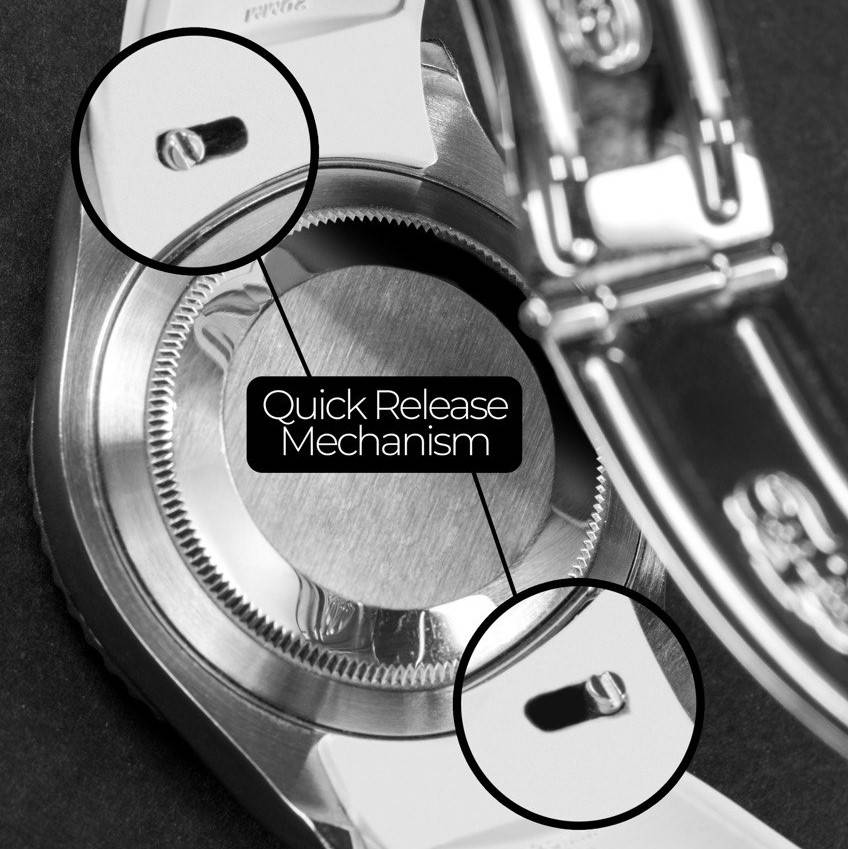 With that, our team worked on creating a special spring bar that could fit into the thicker rubber strap. A mechanism that would be the first of its kind for fully flushed Rolex rubber straps. Our patent pending design would be modified for ease of exchange of straps at will! Behold, our very own fully flushed Rubber straps with quick release! This mechanism would allow for people to swap without needing tools for installation and removal!

Now that the design was done, we needed to look at the scope of varieties available. We wanted everyone to be able to enjoy wearing our Rubber straps with ease and comfort. Hence, we decided to make 4 different link sizes, sizes for bracelets which had 3, 4, 5 and 6 links. This expanded our target audience, allowing for those with smaller wrist sizes to also be able to enjoy our straps!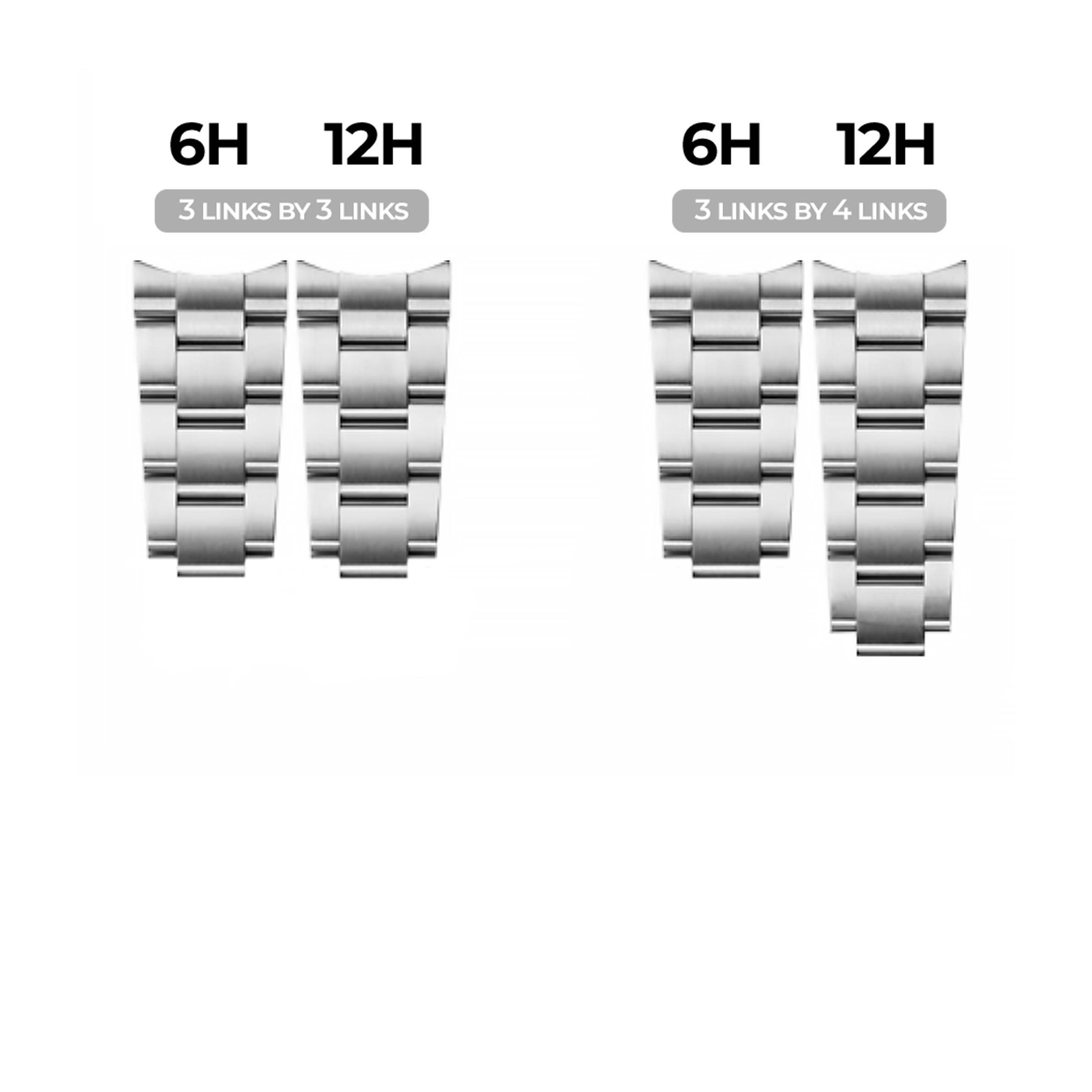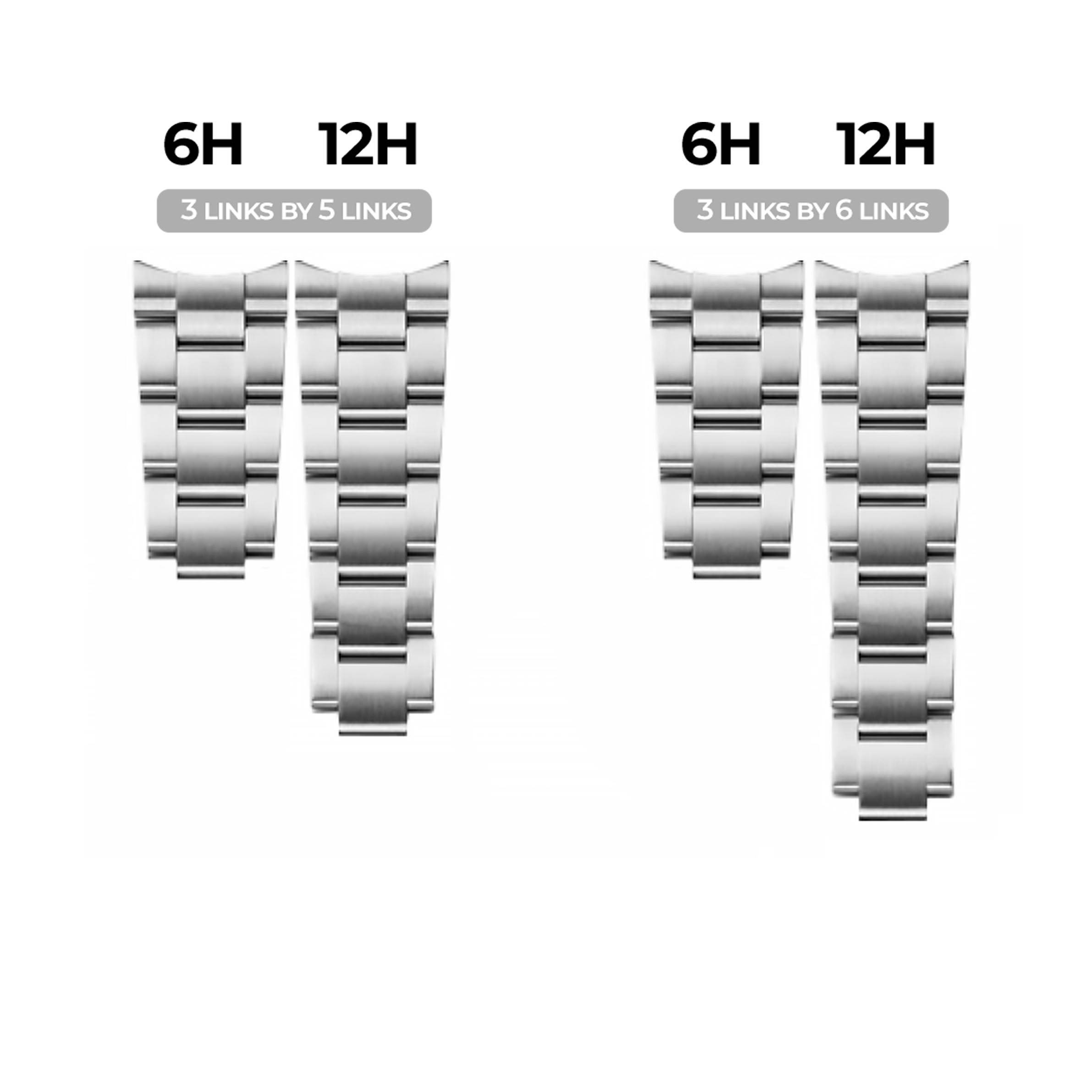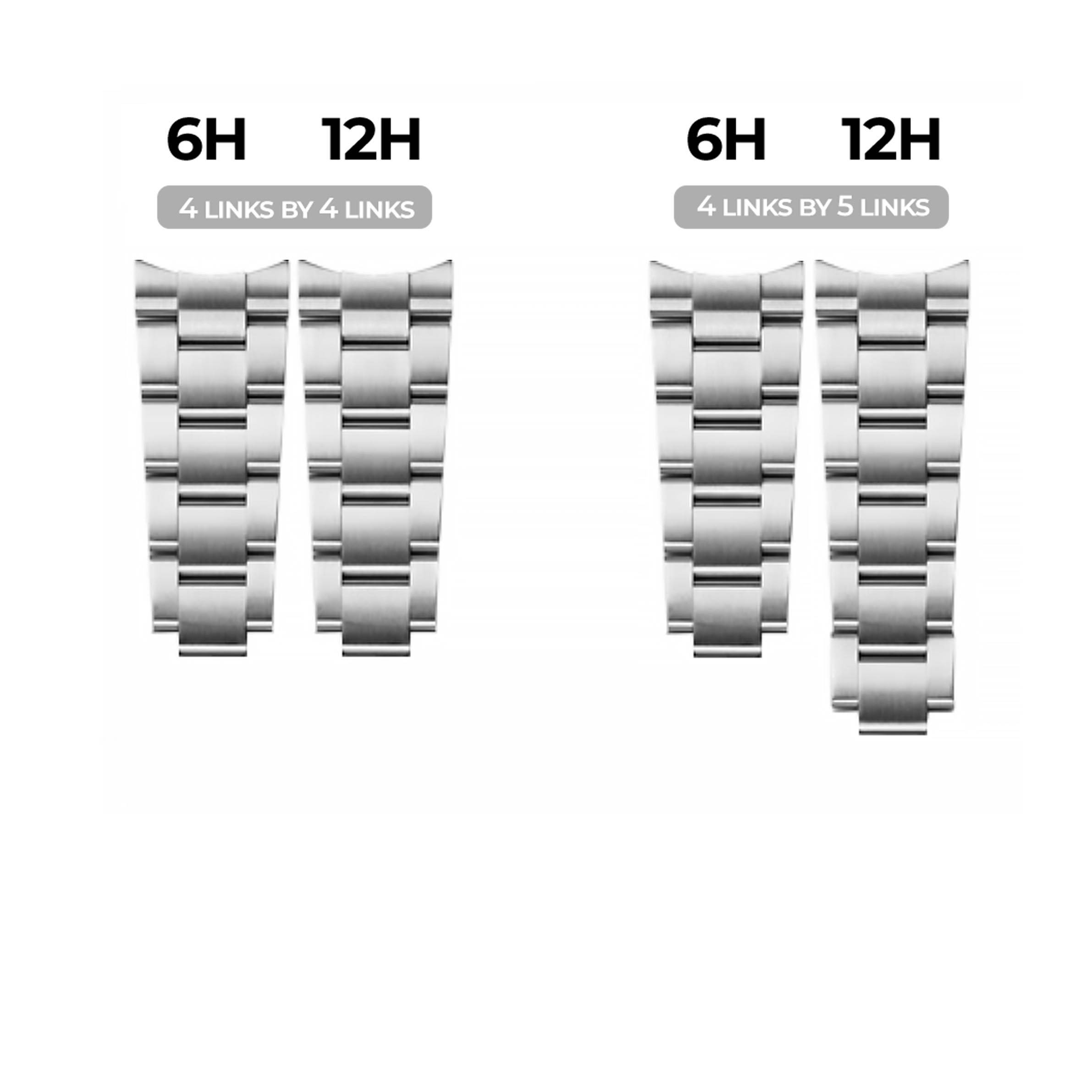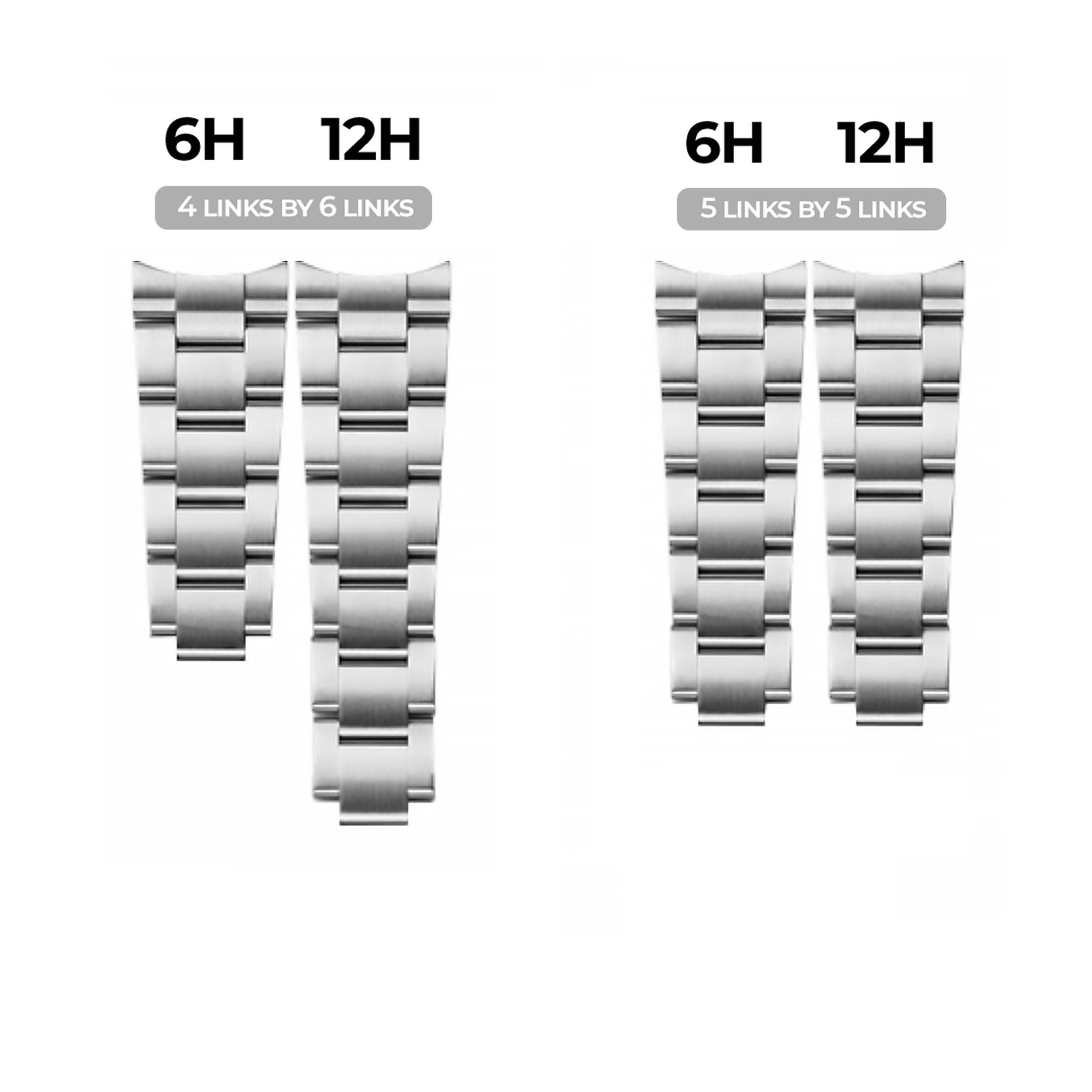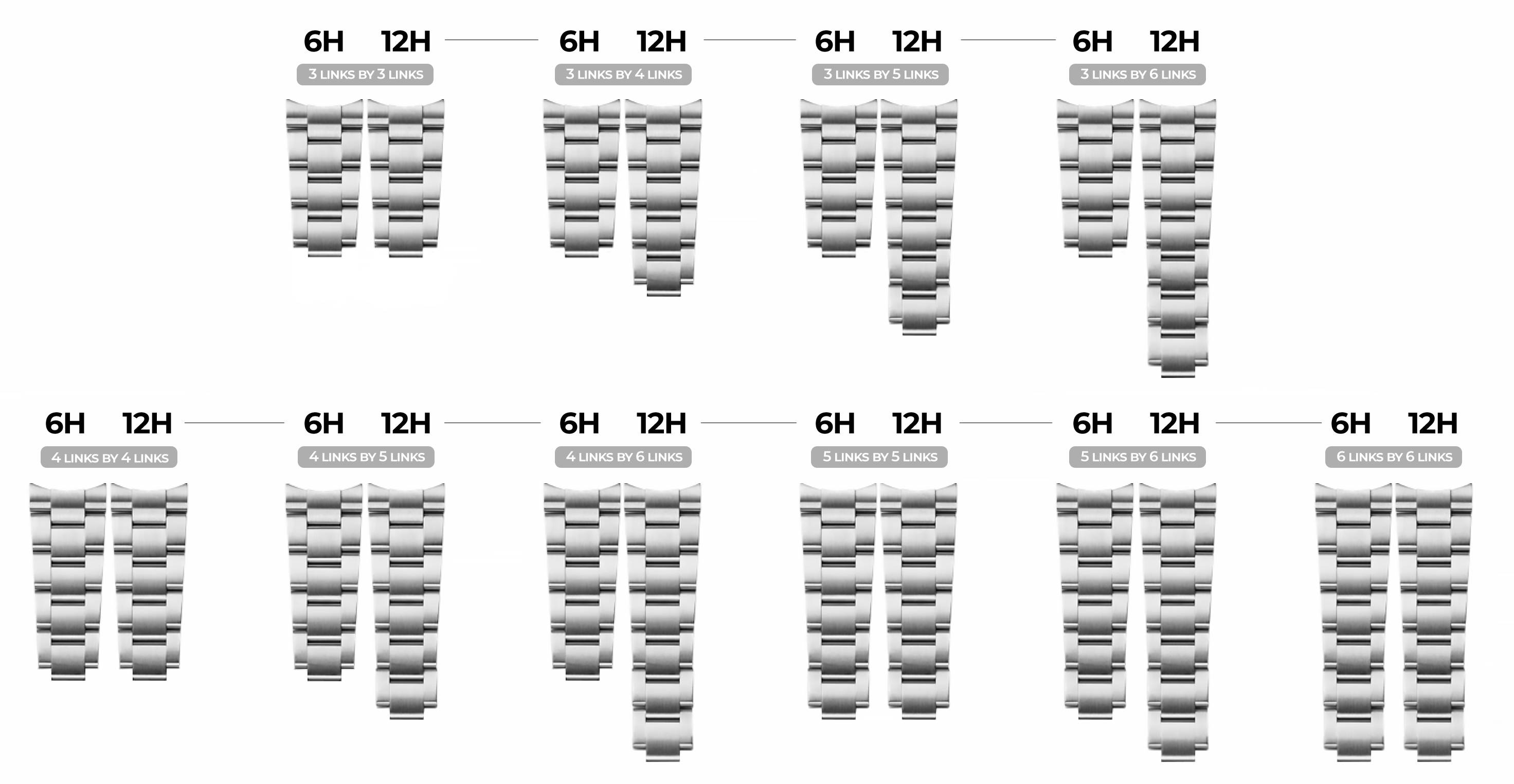 These lengths are manufactured according to the number of links worn for each side of your Rolex, well complemented with the quick release for ease of interchange. Currently, our straps are designed to fit the original Rolex deployant clasp to ease the hassle of requiring a completely new buckle to use our straps, but we do intend to release more designs accommodating to different buckle preferences in the future.
Setting a price for these straps is not easy. Producing these Rubber straps requires custom molds for an injection-molding process, which does not come cheap, especially when each specific sizes of straps require their individual molds to be made.
The quick release spring bars also requires manual labour for installation, where the spring head has to be carefully screwed into the spring bar after it is placed into the strap. With the quantity of rubber straps to produce for the initial batch, that's a lot of spring bars to fix.
Additionally, vulcanised FKM rubber is a slightly pricer material compared to latex. This material is heavily treated to ensure its durability while retaining its flexibility. We chose this material as we value quality of our products and want to offer them at the best price point possible.
In spite of that, we are pleased to announce that our straps are priced at a slightly cheaper price than other established brands for rubber straps, going at SGD$179/USD$132 per piece! This pricing is heavily considered to both accommodate the upstart costs, while still delivering a satisfactory product at a reasonable price! Available in 9 different combinations of colours, don't miss out and get yours before stocks runs out!